> Cloud Based & iPad Native.
> Modular Solutions.
> Designed for Modern Optometry.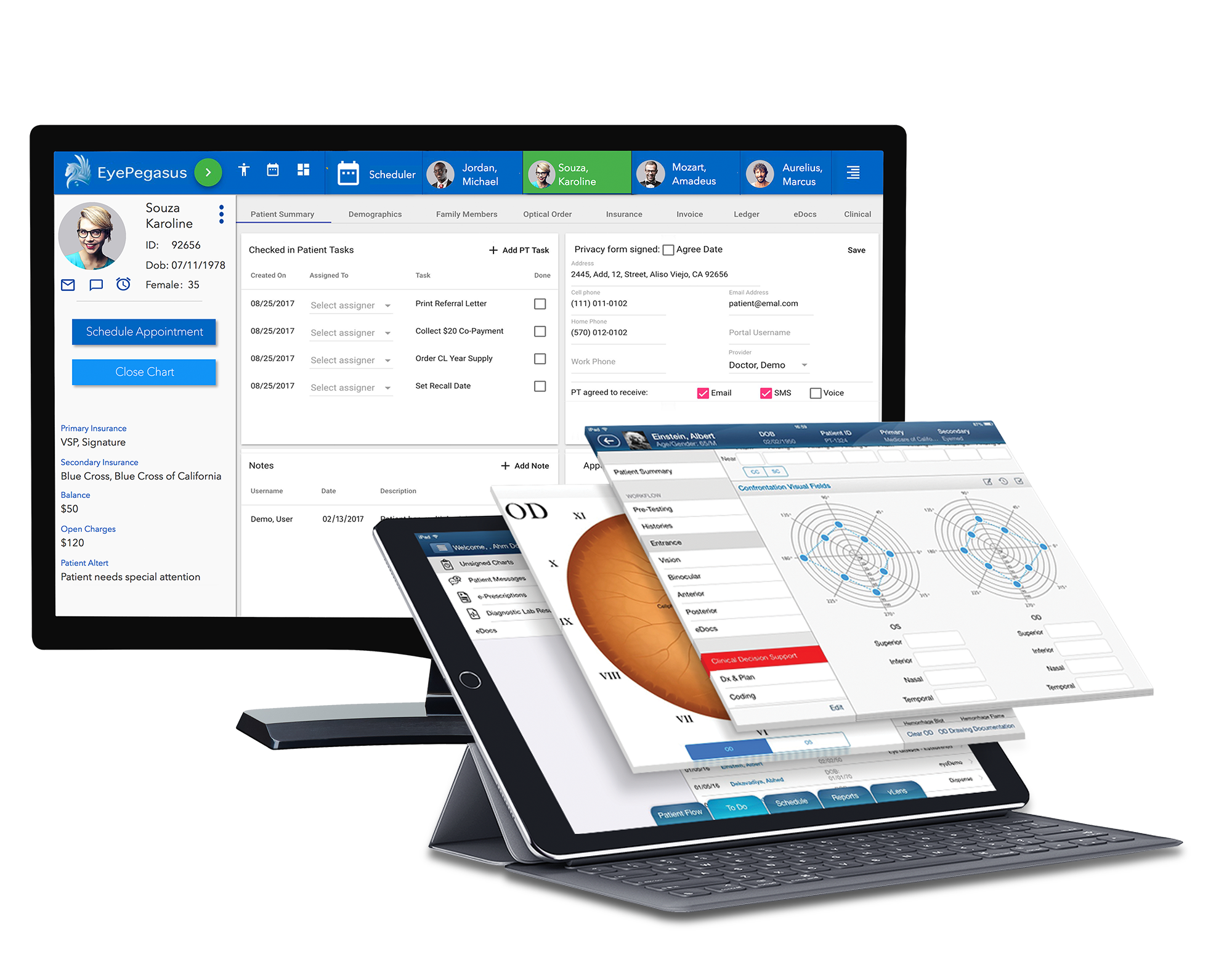 EyePegasus' most distinct feature is usability. Ease-of-use characterized by fewer clicks, intuitive and modern design, customization and speed.
Most User-Friendly
Fewer clicks
Intuitive design
Fully Customizable
Fast
Built-in Features
Included with monthly fees
Comprehensive set of features
Weekly updates
Secure an HIPAA compliant
Modular Solutions
Choose what's important
Affordable
No long term contracts
Cancel anytime
Effective Support
Full schedule during go-live
Easy data transfer
Guided training and setup
Professional ongoing support
We look forward to showing you EyePegasus in action.
Any questions?
Check out the FAQs
Still have unanswered questions and need to get in touch?
Any Questions?
Check out the FAQs
EyePegasus launched in 2011.  
Yes.  EyePegasus runs in both the Amazon and Google clouds and have a BAA agreement signed with both.  In addition, all data is encrypted in transit and at rest.  These are the principles of HIPAA compliance.
Yes.  We have migrated data from all major optometry EHR systems as well as home grown systems into EyePegasus.
No.  EyePegasus runs in an internet browser such as Google Chrome which can be installed in both: Macs as well as Windows computers.  In addition, EyePegasus EHR also runs on the iPad as a native app that can be downloaded from Apple's App Store.
No.  EyePegasus is licensed based on number of Drs.